Piano Removals in London
For piano removals throughout London including the area of Battersea, Peckham, Dulwich, Greenwich, Islington & Greater London, look no further than Roberts & Denny's. Established in 1930 we have many years of experience in the removals and storage industry, our family run company has the relevant knowledge and expertise to safely and securely transport your piano between premises.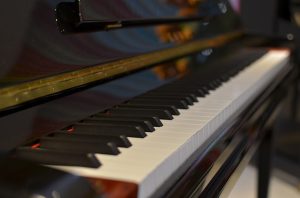 Pianos are not only an incredibly valuable, expensive piece of equipment, but often hold serious sentimental value for their owners. Since pianos cannot be dismantled, it is vital that you arrange for the safe removal and transportation of your piano during a move; which is where our expert team come in.
With a wealth of experience providing piano removals for our customers, whatever the size of their premises or the length of the journey, you can rest assured that we will carry out the piano removal in a safe and careful manner.
To find out more about this or any of our other services, or to arrange for your piano removal today, complete our online contact form or speak with our friendly team of experts on 020 7635 5332 today. We'll be more than happy to help with any enquiries, and will arrange a removal for you that is efficient and competitively priced.