Cheap Storage London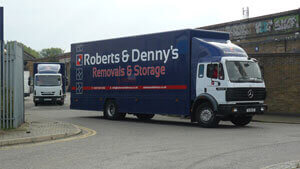 Roberts & Denny's storage london is the perfect company to lock away and secure your treasured items. Whatever your reason are for requiring storage, whether it's to facilitate an awkward chain, or just whilst works are being carried out on your property, we have the facilities to accommodate for your requirements. With no minimum or maximum storage period, your goods will be safely cosseted in security sealed containers until you require re-delivery.
Affordable Container Storage in London
Our well-maintained, temperature controlled London storage facilities offer a safe place for both domestic and commercial clients to store their belongings. We also offer secure document storage using our archive facilities for businesses and commercial customers to store their confidential paperwork or electronic files.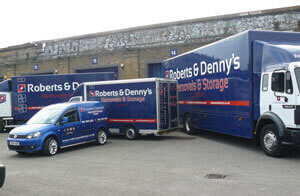 Our accredited team are dedicated to providing affordable storage solutions for those items you simply don't have room for; whatever your budget, we have a solution. We will travel directly to your property and load your possessions into a suitably sized storage unit, offering the most convenient, secure option possible.
If you are unable to move into your new home or office immediately or you simply need a place to keep your possessions, we are always on hand to provide an affordable storage solution for even the most bulky items.
If you're based in London and require our storage services, please do not hesitate to give our professional team a call on 020 7635 5332 or contact us via our online form today.