The Cost of Moving House in 2020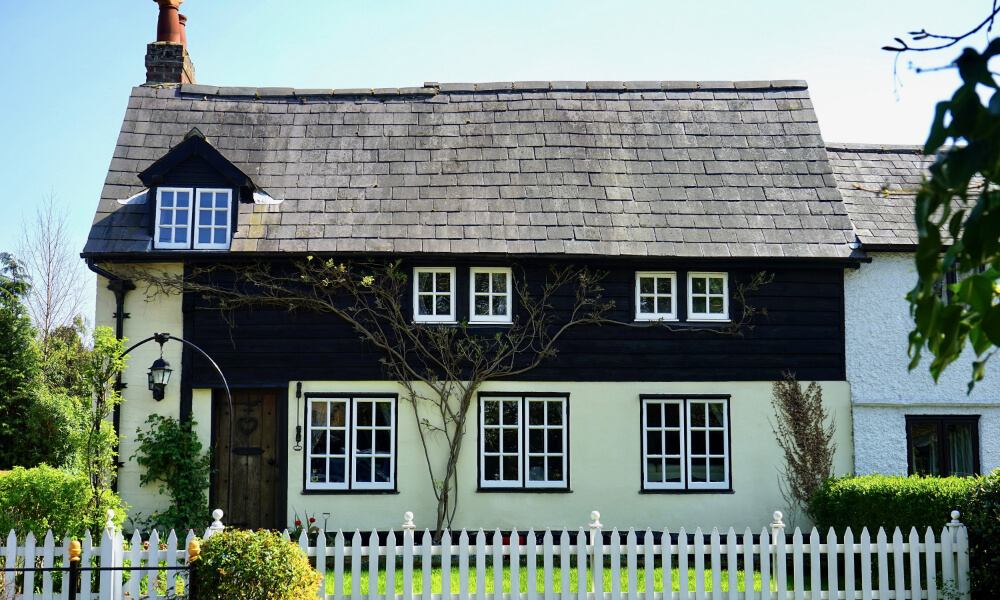 How much will it cost to move house in the UK in 2020? Moving house can be an expensive task and It's easy to sometimes overlook the costs involved. Calculating your potential costs and keeping an eye on your spending is essential when moving home.
If you're looking to move house in London, or anywhere in the UK, we've broken down the average costs of moving house below and what you can expect to pay in 2020. The figures do not include deposits if you're buying a house, but do show the essential fees and charges you will need to pay for surveys and conveyancing etc. You can use this information as a guide to help you plan and calculate your costs before your house move or purchase.
We can tell you that the estimated cost of moving house in the UK in 2020 is £8,951. This figure is taken from the average UK property price in 2020 and includes all the fees you will need to pay before completion.
A breakdown of costs for Moving House in the UK
The moving costs and fees below are based on selling and buying the average UK property. The average UK property price as of March 2020 is £231,855 (UK House Price Index).
The Cost of Buying a House
Stamp Duty £2,115
Property Surveyors £500
Conveyancing £1,040
Valuation Fee £227
Buying Total: £3,882
The Cost of Selling a House
Estate Agents £2,765
Conveyancing £1,000
EPC £80
Selling Total: £3,845
General Moving House Costs
Removal Company £1,181
Postal Redirection £43.99
Moving Total: £1,224.99
Upfront Costs
1. Stamp Duty:
What is Stamp Duty? Stamp Duty Land Tax or SDLT, is a tax you might have to pay when buying a property.
How much does it cost? Stamp Duty is calculated on property price, whether or not if you're a first-time buyer and property location. If you're a first-time buyer in England or Northern Ireland and your property is below £300,000 , you won't have to pay stamp duty. You will have to pay Stamp Duty on properties that cost more than £300,000, and also if you're not a first-time buyer.
Freehold sales and transfers SDLT rates
You can use the below figures to work out the SDLT for the purchase price of a lease (lease premium).
Property or lease premium or transfer value SDLT rate
Up to £125,000 Zero
The next £125,000 (the portion from £125,001 to £250,000) 2%
The next £675,000 (the portion from £250,001 to £925,000) 5%
The next £575,000 (the portion from £925,001 to £1.5 million) 10%
The remaining amount (the portion above £1.5 million) 12%
Example:
If you purchase a house for £275,000, the SDLT you owe is calculated as follows:
0% on the first £125,000 = £0
2% on the next £125,000 = £2,500
5% on the final £25,000 = £1,250
Total SDLT = £3,750
3. Surveys and Valuations:
What's the difference between a survey and a valuation? Mortgage lenders will arrange a valuation to make sure the property price is accurate and a realistic market price. A survey is a report by a qualified surveyor which highlights any property issues that could cost you in the future.
How much does a building survey cost? Surveys range from a basic condition report, which costs £250 to £300, to a comprehensive building survey, which could cost you anywhere between £300 and £3,000.
4. Legal Fees:
Why do I need to hire a solicitor? You'll need to have a solicitor or conveyancer to deal with all the legalities of your property purchase or property sale. You can hire a licensed conveyancer instead of a solicitor. Conveyancers are generally a bit cheaper than solicitors, however, they're not qualified to handle any complex legal issues that may arise.
Why do I have to pay legal fees? Buying or selling property without legal advice or guidance is not a good idea. Hiring a solicitor helps you avoid legal problems. Solicitors and conveyancers contact local authorities and check for planning issues that might delay or stall your transaction. They will also contact the government and register your ownership of the property.
How much will I need to pay? Legal fees can be anywhere between £700 and £2,000. Try to gather a few quotes and compare offers. Check whether the price you are quoted includes VAT and Land Registry fees.
What's a money transfer fee? Most mortgage lenders charge a fee for transferring the funds to your solicitor. The solicitor can then complete your property purchase and deal with the transaction. This fee is usually around £50 depending on the lender.
5. Removal Company
How much does a removal company cost? Cost will vary depending on where you're moving to and from. The size of the move will also play a part in your removal costs. If you don't have much furniture or heavy items then you could go it alone and use a self-drive van hire service. You may need to find some helpers to do some lifting but doing it yourself will usually be the cheapest option.
For lighter removals and house moves, a man and van service is likely to be cheaper than heavy duty removals. Normally most family households with lots of furniture would require a professional removal company with larger vehicles.

How do I choose a removals company? Check the reviews and ask your friends and family for recommendations. Make sure the removal company offers insurance in case of any accidents or damage to your property.
.